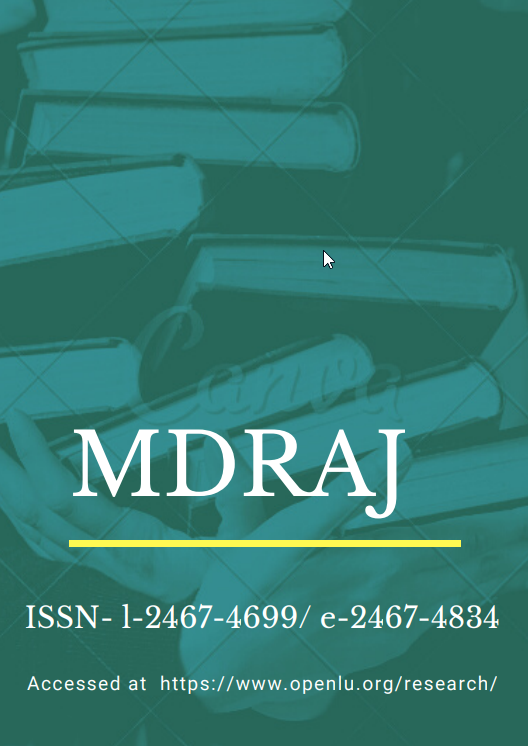 The Multidisciplinary Research Academic Journal (MDRAJ) with ISSN 2467-4699 / e-2467-4834 is a peer reviewed International Journal published quarterly a year (March, June, September and December) by the Advanced Education Research and Development Centre (AERDC). It is committed to highlighting excellence through quality publications, unique with novel research articles of emerging authors, scholars, academics, industry experts, and scientists from all domains. Research has always been an area of paramount importance for Education and Business development.
Multidisciplinary research work in the area of Environmental Management, Agricultural Studies, Veterinary, Economic Development, Marketing, Mass Media and Communication Technology, Human Resource, Finance, Governance, Law, Public Administration, Engineering, Commerce and Banking, Business Studies, Social Sciences, Economics, Humanities, Library Science, Medical Science and Public Health, Management Science, Medicine and Pharmacy Studies, Education, conference proceedings, theses, projects and dissertations of the entire defined fields and many more are published through this medium.
MDRAJ is proud to have selected a prestigious editorial and advisory board that consists of highly qualified scholars from well known institutions, universities, organizations and laboratories from Africa, Asia, America, Europe and many other countries to provide a reasonably quick, effective, and efficient review including all related services for all submitted papers while maintaining the greatest accuracy of their contents.
Welcome to MDRAJ
Email
Request for more Information